5.1 Discussion: What does the Church mean?

Getting Started
This week we will examine the lines of the creed that say: I believe in the Holy spirit, the holy Catholic Church, the communion of Saints. We will examine the role of the church and the lives of the saints together.
Upon successful completion of this discussion, you will be able to:
Articulate the meaning of the Christian Church.
---
Resources
Textbook: I Believe
Textbook: What Christians Ought to Believe
The Holy Bible

---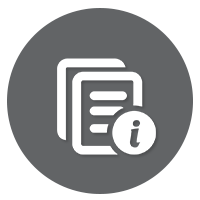 Background Information
Over the years many people have questioned the purpose and meaning of the Church. But since the beginning Christians have understood themselves to be connected to a larger body. They have felt connected, initially to Israel, as God's people. As time developed the Church came into her own and began to understand herself as God's own people.
Watch the video below concerning the Holy Spirit. On page 112 of Alister McGrath's book under the section group discussion answer questions 4 & 5 in the space below. Reply to two fellow students and your facilitator at least once.
---
Instructions
Review the rubric to make sure you understand the criteria for earning your grade.
Read the Introduction and Chapter 6 in I Believe.
Read Chapter 13 in What Christians Ought to Believe.
Navigate to the threaded discussion below and respond to the Group Discussion questions 4 & 5 on page 112 of I Believe.
Your initial post is due by the end of the fourth day of the workshop.
Read and respond to at least two of your classmates' postings, as well as all follow-up instructor questions directed to you, by the end of the workshop.
Your postings should also:

Be well developed by providing clear answers with evidence of critical thinking.
Add greater depth to the discussion by introducing new ideas.
Provide clarification to classmates' questions and provide insight into the discussion.
Be posted on three different days during the workshop.